Top 8 places in Ghana to spend your Christmas
Christmas is a magical season of the year and if you're dreaming of spending it in a picture-postcard perfect town that seems to have stepped out of the pages of a travel journal, these destinations offer the chance for one of the most unforgettable holidays of a lifetime.
While there's truth to the notion that there's no place like home for the holidays, there are places to visit at Christmas time. Like the Legon botanical gardens, that offer a yuletide experience to rival any.
Hutwise.com has compiled a list of holiday destinations that celebrate Christmas festivities unlike any other.
1.
Zaina Lodge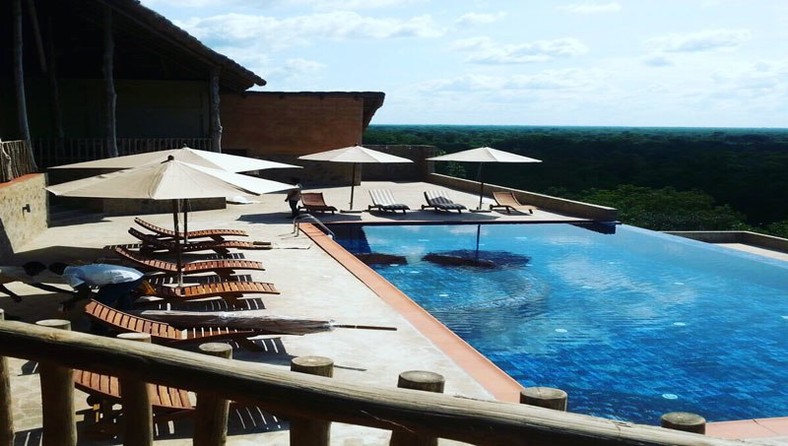 Zaina lodge is the excellent location people who love safari. It is located in the Northern Region of Ghana, Mole National Park precisely and looks out over seemingly endless savannah and two beautiful waterholes frequented by different species of animals.
Take a guided walking tour or vehicle Safari just steps from your front door. The pool is just incredible, It also has an outdoor bar fire pit and restaurant.
The rooms are individual luxury tented chalets, complete with private balconies and indoor and outdoor showers for people who like to bathe under the stars.Its the a perfect place to give yourself that Christmas treat.
2. Labadi Beach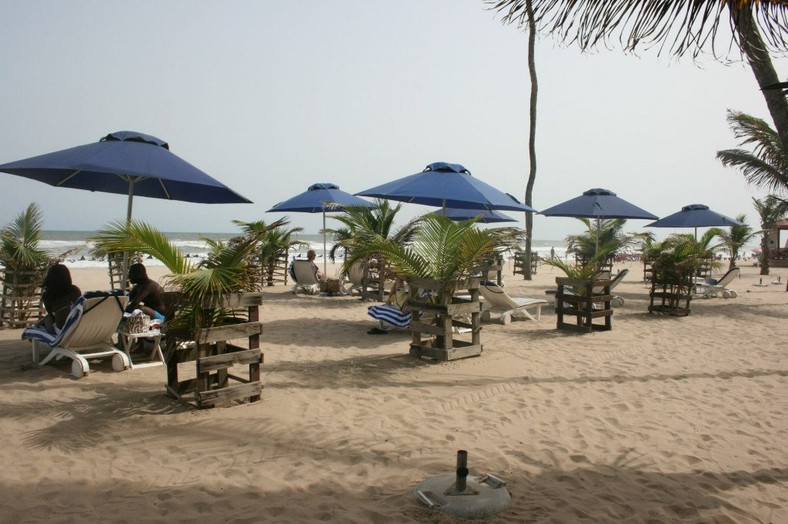 Labadi Beach is the most popular beach in Ghana, located in the capital Accra. It is well patronised by locals and foreigners for its night-time parties by bonfires. Enjoy horseback rides, delicious street food, and live band music without travelling out of town
3.
Lou Moon Lodge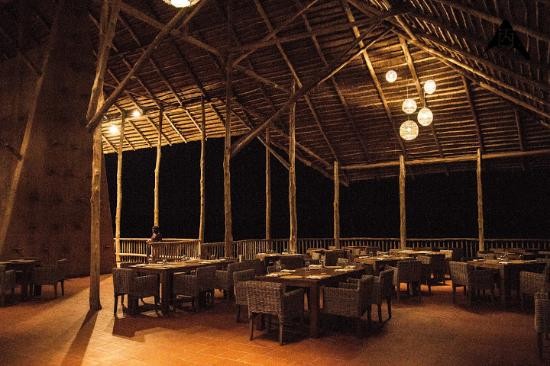 This is one of the must visit places for the festive season. Lou moon has a serene and botanical environment .
The lodge is surrounded by a jungle and has a natural swimming pool protected by the enchanting peninsula. It has two individual chalets nestled on the exclusive cap of Lou Moon's private island. It is located in Axim in the Western Region.
4. Kakum National Park
Kakum National Park is on coast of southern Ghana, in West Africa. It protects an area of rainforest, home to endangered mammals such as forest elephants, bongo antelopes and primates like the Diana monkey. The park is rich in butterflies and birds, including African grey parrots and hornbills. The Canopy Walkway, suspended 30 meters above the ground, provides treetop views of the forest.
5. Legon Botanical

 

Gardens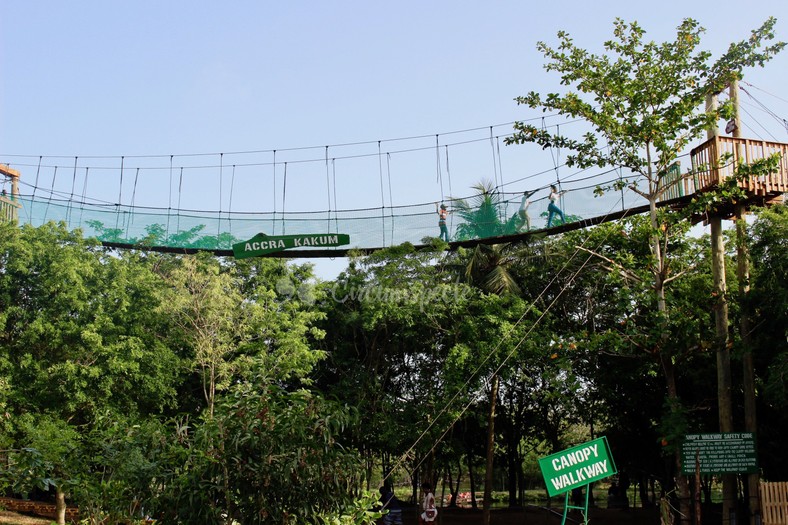 A mere drive from the hustle and bustle of Accra's business center, on the Haatso-Atomic road, is the Legon Botanical Gardens. The gardens which was established in 1950, the 50-hectare expanse of greenery recently underwent a makeover, adding a creative play centers, 110-kilometer canopy walkway and a high rope obstacle course to its repertoire of family-friendly activities. We recommend checking the Legon Botanical Gardens out this Christmas.
6.
Nzulezu
The beautiful village of Nzulezu,  located roughly 90 kilometers west of Takoradi, in the Jomoro District of the Western Region of Ghana is the best place to spend the Christmas with your partner or family.
The houses are built on stilts, and traditional village life adapts to the watery conditions.
The Christmas excursion involves a walk through the reeds at the lake's edge and a trip in a dugout canoe to the village.
7. Bloombar
A unique bar experience in the heart of Accra in Osu. Bloombar offers unique cocktails, a variety of champagne drinks, and much more. It's the most talked about bar in Accra. A wonderful setting to hand out with friends and have fun over some drinks.
8. Holy Trinity Health and Spa
This stands out as the one of the most popular sites travellers visit. This is because of its incredible feature. It is located in Sogakope in the Volta Region. A spa on the lake, sounds interesting, right. You should consider this locale if you want a Christmas getaway treat.